Tag Archives:
how to know you dog loves you
"The best way to bond is simply to spend time with your dog and treat her like the amazing, unique, lovable best friend that she is. Bonding occurs naturally between dogs and the people who treat them well. Take good care of your dog, and she'll reward you with a lifetime of love!"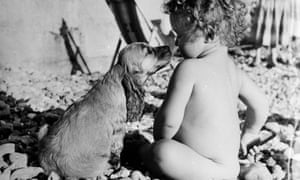 hich is a more loving pet – a cat or a dog? The publication of this article about loving cats has caused more disagreement than almost any other. It's been decided that the matter can only be settled with an article that will restore the balance. So here it is, 25 ways you know your dog loves you. Next week: 25 signs your goldfish hates you…
Your dog …
1. Cries hysterically when you arrive home. No matter how long you've been away. Sometimes mere minutes – once, when I went into another room.
2. Licks your face frantically. No it's not gross and unhygienic, it's ridiculously sweet and probably just as exfoliating as a cat's tongue, actually.
Read more: https://www.theguardian.com/commentisfree/2015/sep/10/25-ways-dog-loves-you-better-than-cats