Advantages & Disadvantages of Allowing Cell Phones in School
"As cell phones become increasingly prevalent among both adults and youth, many schools face an important question of policy — whether or not to ban the phones on school grounds. Arguments both for and against allowing cell phones at schools tend to boil down to appropriate use and the effects of the phone's presence. Educators looking to make a decision for or against phones in the classroom generally need to look at both the positives and the negatives about allowing such devices."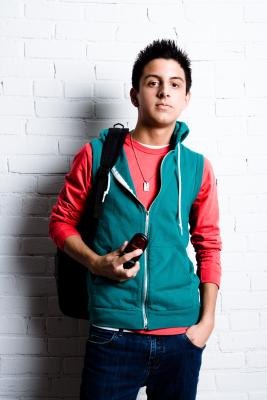 Pro: Emergencies
Having a cell phone on hand enables a student to quickly summon assistance in the middle of an emergency. Incidences of violent attacks at a school, fires, kidnappings, medical emergencies and other emergencies can be reported quickly so that the appropriate authorities dispatched. Without the cell phones available on the scene, valuable time can be lost finding a nearby phone, dialing out of the school's phone network, and finally contacting the authorities.
Con: Student Distraction
Cell phones, and especially smartphones, can present considerable distraction to their owners and nearby classmates. Distractions come in the form of text messages, phone calls, unrestricted Internet access and any number of entertaining applications. When set to run silently, these phones can also distract both when students are in class and during free periods that ordinarily could be dedicated to studying.
Pro: Parental Contact
Allowing students to carry cell phones gives parents the ability to contact their children whenever necessary. This can include during family emergencies or when a student may need to arrange a different method of getting home. Likewise, students can contact their parents to arrange a ride home when ill, or they can request a forgotten book or project be brought to the school.
Read more: http://science.opposingviews.com/advantages-disadvantages-allowing-cell-phones-school-1428.html